Innovation Projects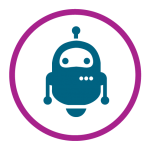 Robots have moved up the value chain and are now increasingly used to help people carry out tasks and assist us in our daily lives.
BrainBotics work with Robots as a Service which refers to how organisations use robots to serve their specific needs, while not having to invest in the robot themselves.
Whether you want to test, ask a question or need a specific solution – feel free to reach out!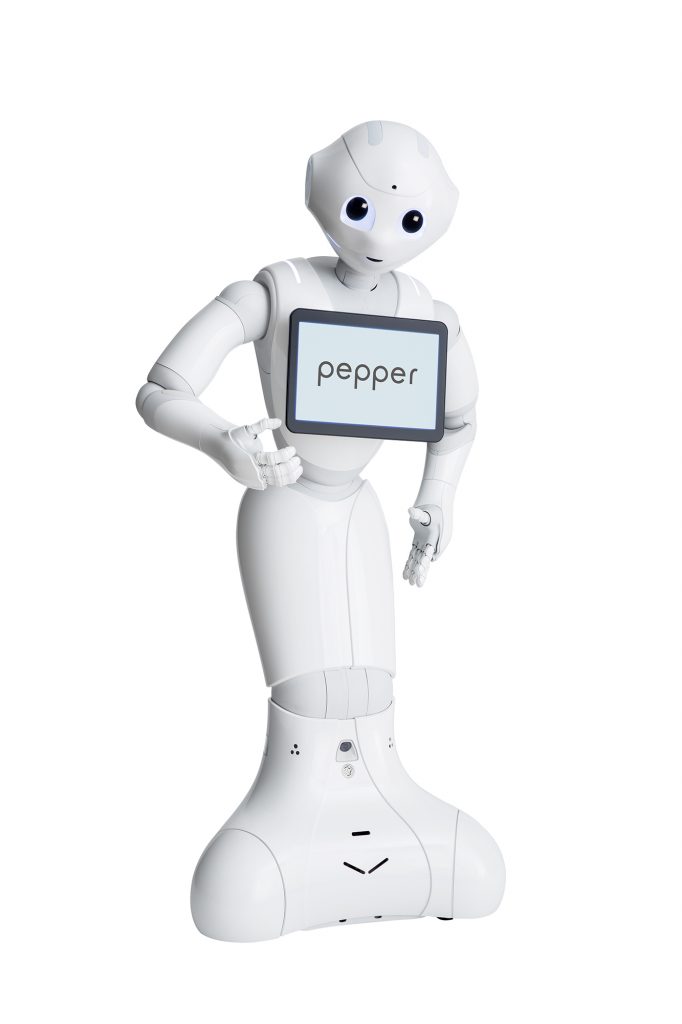 The Pepper Robot
Robotics plays a key role in digital transformation for all customer facing industries. The humanoid robot Pepper by SoftBank Robotics can be used for:
Welcoming – Greeting people passing by in shops and at conferences
Assistance – Help in sales and being a useful colleague
Recommendations – Tell about new and important products and services
Entertainment – Amuse customers by dancing, joking, giggling and animating people
Feedback – Get customer feedback and collect loyalty members
Since 2014, about 10.000 Pepper robots have been deployed in the SoftBank shops around Japan. Pepper's mission is to create interest, generate traffic to the stores, greet customers, present company offers and provide entertainment to make instore waits more pleasant.
Nestlé Japan began integrating Pepper into its Nescafé stores in December 2014 and plans to equip about 1,000 stores with Pepper to inform customers about different products and services. Pepper is responsible for attracting customers to the sales areas, foster conversation with customers and recommend the best coffee machine according to their preferences.
BrainBotics can help you personalise the robot by developing customized software applications. Dance, play, learn or even chat in another language, Pepper adapts himself to you!
BrainBotics are certified developers of the Pepper robot so feel free to contact us.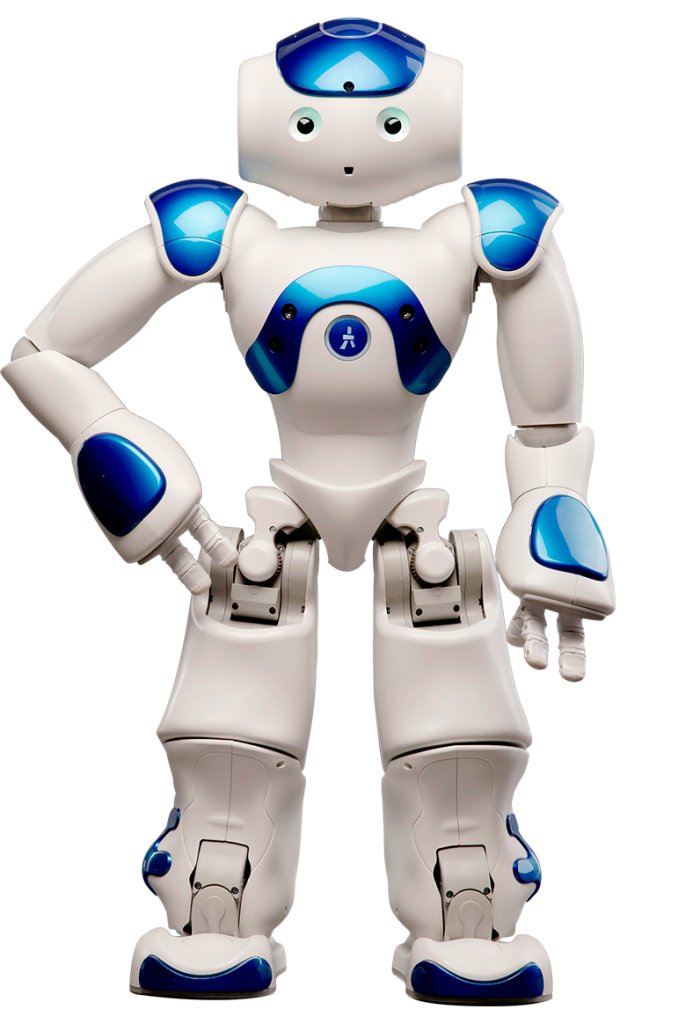 The Nao Robot
Nao is the world's most mature, commercial available humanoid robot. He has continually been evolving since the beginning of his adventure in 2006. Currently in his 5th version, about 9,000 NAOs have already been sold throughout the world. NAO is an endearing, interactive and personalizable robot companion.
Since July 2015, a new type of hotel has opened in a theme park. NAO was selected to provide the reception and conciergerie services. He welcomes the guests and provides them with information in a variety of languages.
BrainBotics are certified developers so feel free to contact us.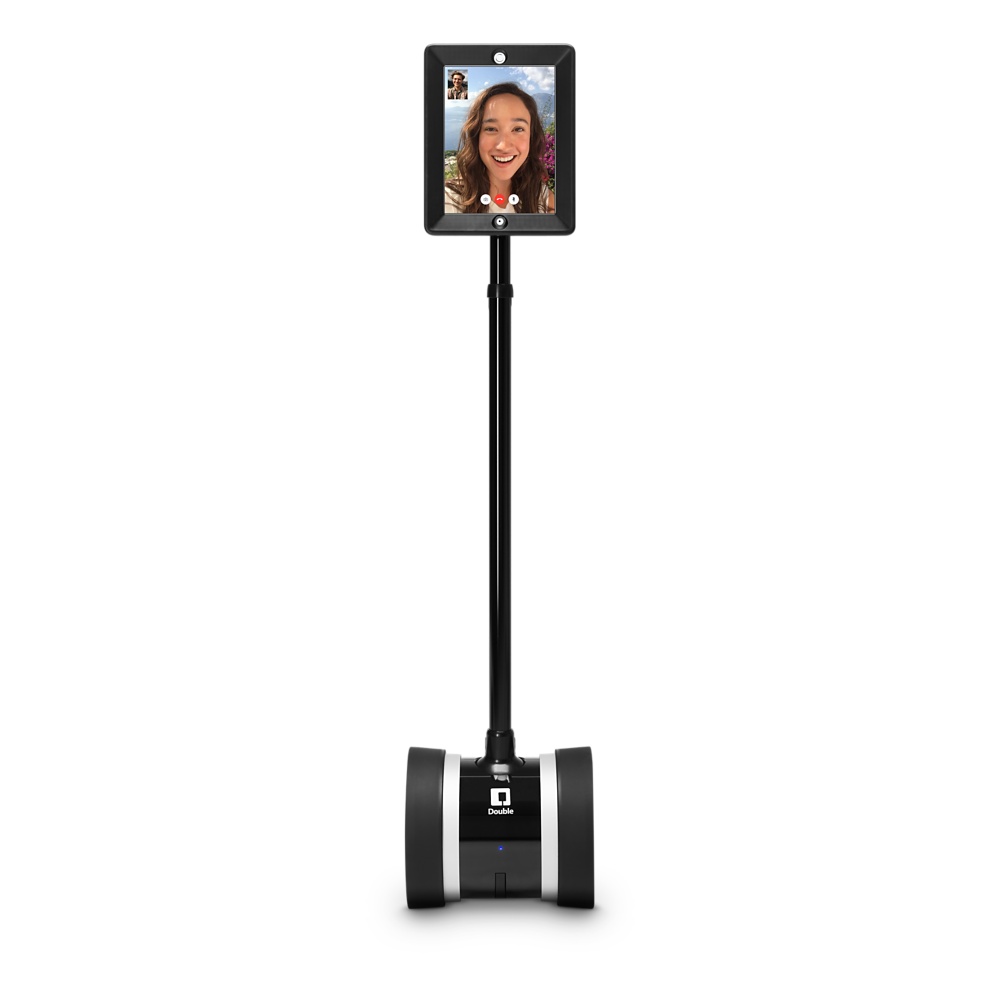 Telepresence robots
A telepresence robot is the most innovative tool for bringing your remote workers into the office. It enables a revolutionary new level of interaction with your remote team.
Traditional videoconferencing is arguably the most important tool used by telecommuters in the workplace today. However, remote workers know how difficult it can be to schedule a call or ask someone to set up a laptop for video chat.
Having your own Double in the office means you can be free to roam around anywhere without having to schedule a meeting. Double takes everything you love about video calls on an iPad and puts that on a mobile base that puts the remote worker in control. Your Double is always on, ready to take you anywhere you need to go.