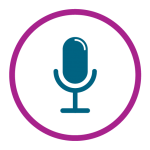 Talks with Impact
Artificial Intelligence, Next Generation Robotics and Drones are very hot topics at everything from World Economic Forum to global IT companies like Google, Facebook and Amazon. However, individual organisations can also benefit from these technologies. 
We deliver high level insights build on technological expertise and business understanding in our inspirational talks.
Whether your interest is the future of jobs, ethical considerations or cutting-edge applications, our presentation will always be tailored specifically to your needs.
Get in contact with us to get inspired and enlightened.
Our talks can be in either English or Danish.
Next Generation Robotics on Stage