Innovation Projects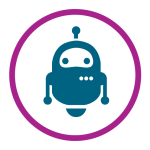 Artificial Intelligence and robotics have moved up the value chain and are now increasingly being used for commercial purposes in finance, retail and other service organisations.
BrainBotics help organisations understand and master the technology through innovation projects.
Whether you ask a question or need a specific solution – feel free to reach out!
The technologies we focus on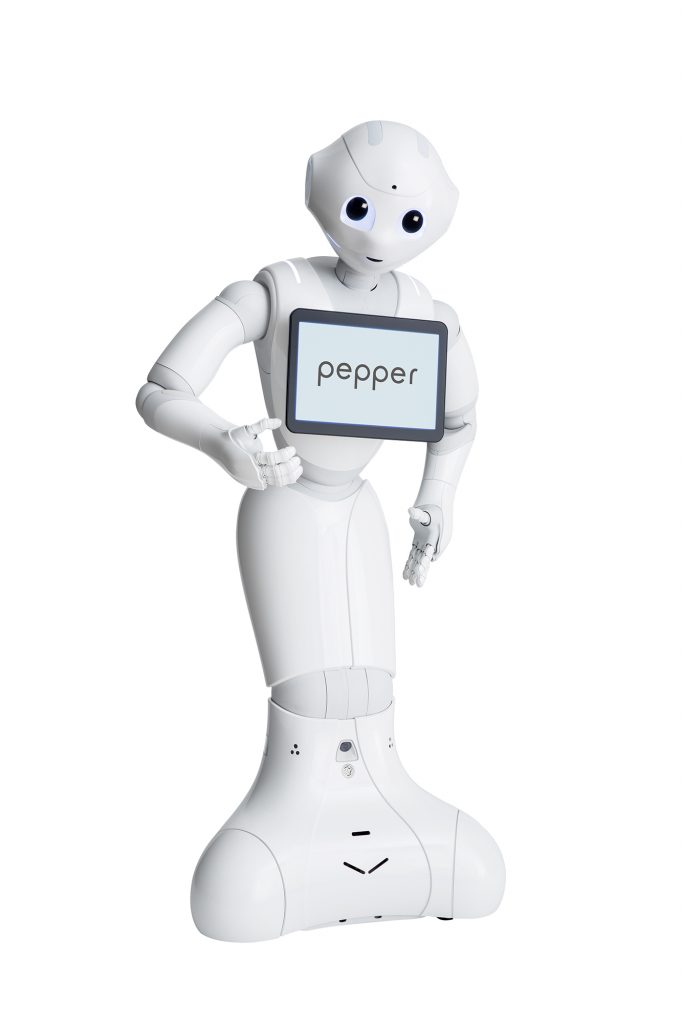 The Pepper Robot
Robotics plays a key role in digital transformation for all customer facing industries. The humanoid robot Pepper by SoftBank Robotics can be used for:
Welcoming – Greeting people passing by in shops and at conferences
Assistance – Help in sales and being a useful colleague
Recommendations – Tell about new and important products and services
Entertainment – Amuse customers by dancing, joking, giggling and animating people
Feedback – Get customer feedback and collect loyalty members
Since 2014, about 10.000 Pepper robots have been deployed in the SoftBank shops around Japan. Pepper's mission is to create interest, generate traffic to the stores, greet customers, present company offers and provide entertainment to make instore waits more pleasant.
Nestlé Japan began integrating Pepper into its Nescafé stores in December 2014 and plans to equip about 1,000 stores with Pepper to inform customers about different products and services. Pepper is responsible for attracting customers to the sales areas, foster conversation with customers and recommend the best coffee machine according to their preferences.
BrainBotics can help you personalise the robot by developing customized software applications. Dance, play, learn or even chat in another language, Pepper adapts himself to you!
BrainBotics are certified developers of the Pepper robot so feel free to contact us.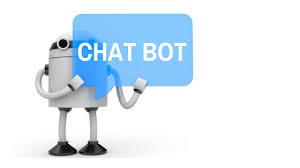 Chatbots
Artificial intelligence is changing the retail industry in the form of intelligent chatbots. Chatbots can interact with customers by simulating a human conversation. By using artificial intelligence, the systems can constantly learn from their experiences and gradually improve dialogue with their customers, and there are a number of good systems for the purpose, including systems for Facebook's Messenger App, IBM's Watson, Google's DialogFlow etc.
Chatbots are an opportunity to get in touch with users and increase revenue as they can handle interaction with customers and simulate the buying experience that people get in the physical world. Instead of filling out formulating or selecting a feature from a menu, chatbots can assist users and provide an experience of working with a helpful sales assistant. Chatbots combine the sense of intimacy with automation, and gives the merchant a good customer experience.
One of the advantages of chatbots is that they provide consistent and coherent customer service as their responses are controlled and the process automated. In addition, chatbots can help build a brand by providing accurate information about the products 24/7, which is an advantage since customers often prefer to get information about the products they want to buy while they trade. Chatbots can answer questions quickly, which increases the likelihood that users will be on the page, rather than going to the competitor, which will help increase sales. Using chatbots is an interactive and engaging way to minimize your purchase time and can, to some extent, replace customer support, thereby minimizing costs. Chatbots, however, have their limitations, which must be implemented with care and constantly developed and improved.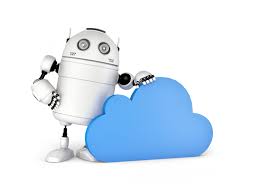 Robotic process automation
Robotic process automation (or RPA) is an emerging form of clerical process automation technology based on the notion of software robots or artificial intelligence (AI) workers.
A software robot is an application that replicates the actions of a human being interacting with the user interface of a computer system. For example, the execution of data entry into an ERP system – or indeed a full end-to-end business process – would be a typical activity for a software robot.
Software robots interpret the user interface of third party applications and are configured to execute steps identically to a human user. They are trained using demonstrative steps, rather than being programmed using code-based instructions. The intention is to provide an agile and configurable capability to non-technical users in operational departments.
The benefit of this approach is twofold. Firstly it enables operations departments to self serve. Secondly, it frees up the limited and valuable skills of IT professionals to concentrate on more strategic IT implementations such as ERP and BPMS rollouts. Such programs are often upheld as being transformational in nature, delivering huge returns in the medium to long term, whereas RPA is typically focused on immediate operational effectiveness, quality and cost efficiency. RPA is classically seen therefore as complementary to existing automation initiatives.